LOGO APPLICATION

POWERFUL ADVERTISING
You now have the power to create your own advertising with GrassAds robotic systems license. Complete hands-on training, ongoing support, low cost of application and minimal staff time required.

With over a decade of experience in Grass Advertising and robotic development GrassAds brings a wealth of experience to its technology and licensing program.

GrassAds robotic system and integrated software package comes with full training and experienced ongoing support for application in multiple markets including golf courses, stadiums, athletic tracks, auto racing and flight path logos at airports. It enables any business, venue or event to increase revenue opportunities from sponsor advertising. The GrassAds system is unique in the market, with low cost set up and application it's highly productive and profitable. We ensure ongoing support, upgrades and provide a custom software package.
Logos can be produced for as little as $100 per logo
Complete "in house" system for efficient operations
Establish own pricing and options packages for clients
Operate with no geographic restrictions
REACH YOUR AUDIENCE

WITH CREATIVE ADVERTISING

GRASS & HARD SURFACES

ONGOING SUPPORT
& SOFTWARE UPDATES

Convert unlimited graphics and designs to GrassAds control files
Optimize graphics to take advantage of viewing perspectives on variable terrain
Upload logo files from the data library in real-time using cloud-based software
Operate the robot in a variety of terrain and multiple venues
CREATE LASTING IMPRESSIONS FOR EVERY EVENT

THE GRASSADS SYSTEM ENABLES:
Advertising for any event
GrassAds provides the most advanced grass and ground signage for advertising available today. The GrassAds technology is the most versatile and economic system for applying graphics for sporting and special events and for high definition presentations on hard surfaces such as car parks, racetracks and rooftops. The paints used are industry standard and environmentally friendly with the option to remove the presentation after the event if required.

If you are interested in how we can assist you to be part of this cutting-edge technology for this quickly growing market simply fill in the contact form and we will contact you shortly.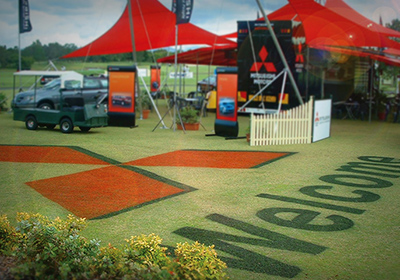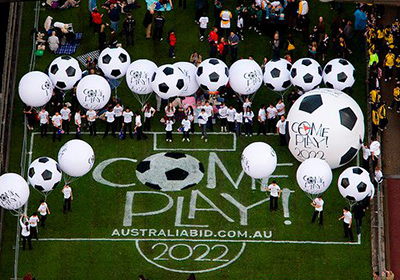 We provide grass signage for many different types of events
Other types of venues and events that we service with grass or hard surfaces such as concrete and bitumen
Cycling races and velodromes
Sky Diving & Base jumping events