Bear's Best Golf Course was a blaze with colour last week with a golf event hosted for Aeromexico by Mexican events company, SAC. The Las Vegas golf course was the decided venue for the company's first event ever held outside of Mexico. With several big name sponsors, the event was wanting to impress its clients, sponsors and players.
The logos were strategically placed to receive maximum exposure from different playing angles on the golf course ranging from the fairway, to tees, to  driving ranges.  The pop of color provided by the logos added an extra dimension to the event and also gave the major sponsors well deserved exposure.
Brands such as AeroMexico, Audi, Taylor Made, Visita Las Vegas and Fiesta Americana were all part of the event with their logos proudly presented across Bear's Best Golf Course. GrassAds robotic signage technology made the job very flexible and efficient as it allowed for the logos positions and sizes to be adjusted last minute to ensure they were presented at the optimum viewing angle.
With every logo different in their shape and dimensions, GrassAds allows for the integrity of the brand to be kept whilst giving it the best chance of exposure on the ground.
It was a successful day with a fantastic atmosphere and received rave reviews from all that was involved.
[one_third] 
[/one_third][one_third]
[/one_third][one_third_last]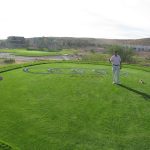 [/one_third_last]
[one_third]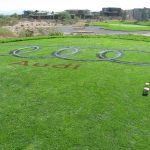 [/one_third][one_third]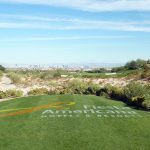 [/one_third][one_third_last]
[/one_third_last]
[one_third]
[/one_third] [one_third]
[/one_third][one_third_last][/one_third_last]