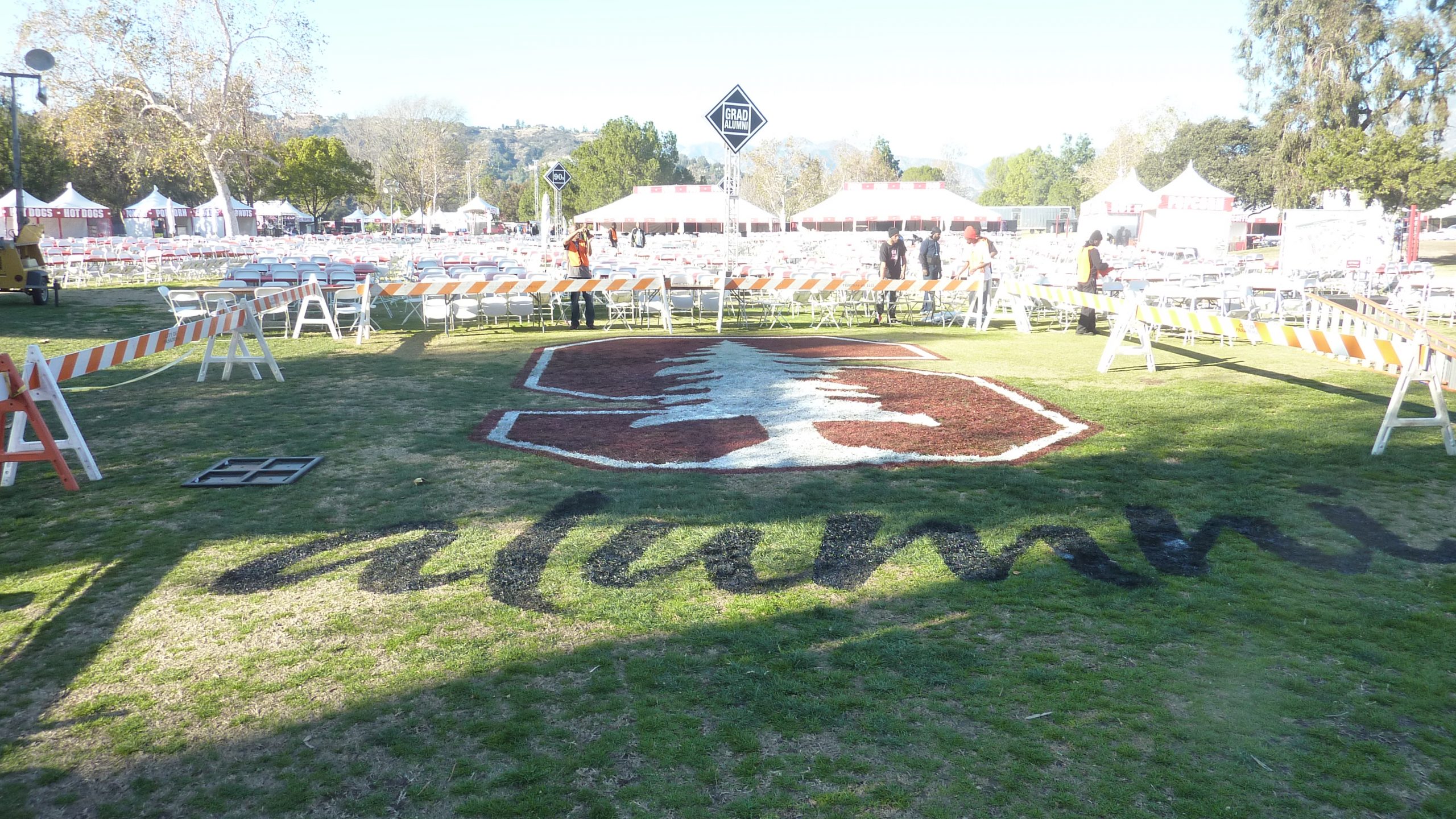 It's almost just as popular as the football games themselves. The tradition of tailgating at the annual college football championship at the Rose Bowl, California is an event in itself.  Beginning in 1982 where fans started to culminate in the areas surrounding the stadium in order to be a part of the atmosphere, tailgating is now a recognised and established event for the game.
As another way to instill a sense of team spirit and friendly rivalry, Stanford University took their game one step further with welcoming their fans and Alumni through two team logos displayed on the grounds at the tail gating area.
Another great way to be part of the fun and make the fans feel like they are part of something bigger. The grass signage was also a fantastic way for Stanford Cardinal to brand themselves. It must've done the trick with Standford winning the game 45-16 over the Iowa Hawkeyes.
Contact our head office today for a free consultation and quote on grass signage for your next big event.